Early Draught #2
Women-led breweries, street dogs, and gundam wing sauce.
Welcome to Early Draught, a weekly newsletter by Kurt Reckziegel about enjoying, selling, and making good craft beer. If you haven't subscribed, please do!
---
🍺
Beer
🗣️
Marketing Beer
🍻
Drinking Beer
😝
Stuff
almost
beer-related (like if you squint a little)
---
📲
Follow of the Week
If you're a fan of beer AND gundam but you don't follow @colvinology, then what are you even doing?
Polygraph, an 8.1% cherry midwest fruit tart sour from Urban Artifact (
@urbanartifactbeer
) with 3000 lbs of cherries and 60g of vanilla per 30 barrel batch, and the Master Grade Plan 303-E Deep Striker
.
Smells strikingly similar to a cold glass of cherry juice cocktail. It doesn't quite have the aggressive, tart edge that pure, fresh, cherry juice does, replacing it instead with a sweet, mild vanilla aroma. The sip is light and refreshing, with a great cherry juice flavor, and a bit of tartness that's again cut by creamy, sweet, vanilla. The sour and tartness are there, but not overpowering, and overall it's just a joy to drink. Juicy beers like this are always harder to review, because I tend to slam the whole thing before I get all my thoughts out; I didn't even realize this was over 8% until I was almost done with the can. It drinks like straight juice, and I could honestly chug a 4 pack of this before I even realized what I'd done. You know me though, give me a drinkable beer with a nice ABV and I'm all set, especially if it's a fruity sour like this. I just love 'em.
Cheers 🍻🍻
.
.
.
.
.
.
.
.
.
.
.
#urbanartifact
#polygraph
#deepstriker
#Gundam
#gunpla
#ガンダム #건담 #ガンプラ #건프라
#beertography
#craftbeernotcrapbeer
#gundamandbeer
#beerstagram
📸
Can of the Week
yellowferrari from The Veil Brewing Co in Richmond, VA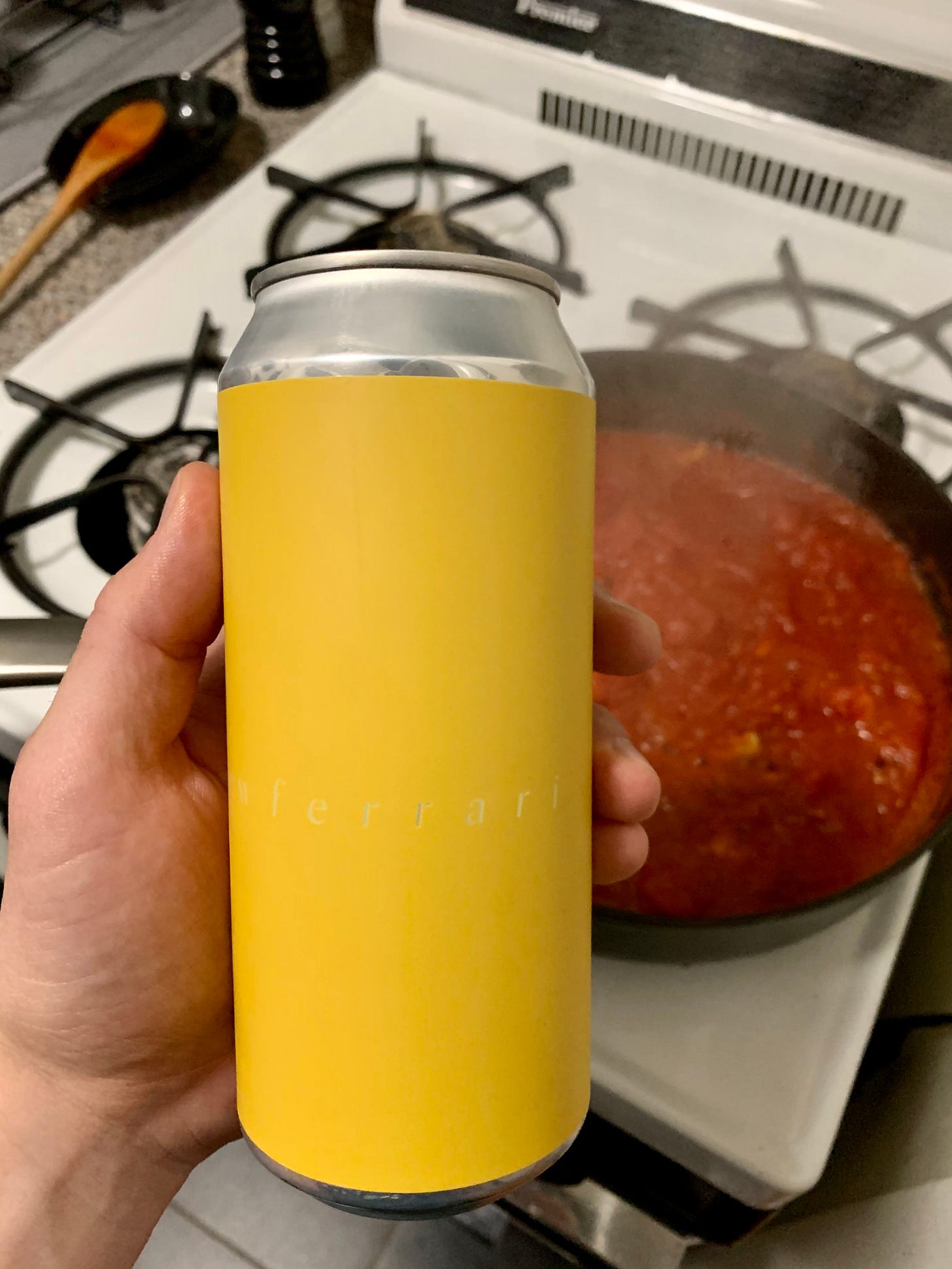 ---
If you have a friend or colleague who would find this interesting or useful, be a pal and share.
– Kurt
---
*Note that Kurt is currently employed by AB InBev, and the views expressed in Early Draught are a reflection of his own personal beliefs and not those of his employer.