Early Draught #3
Cheese, rally caps, and comic strips.
Welcome to Early Draught, a weekly newsletter by Kurt Reckziegel about enjoying, selling, and making good craft beer. If you haven't subscribed, please do!
---
This Week
I tasted some new prototypes at work and one was fruit loops flavored. Turns out fruit loops are just lemongrass flavored. 🤷🏻‍♂️
🍺
Beer (& cheese
🧀)
🗣️
Marketing Beer
🍻
Drinking Beer
😝
Stuff
almost
beer-related (like if you squint a little)
---
📲
Follow of the Week
Em Sauter is the brain and artist behind Pints and Panels. Her fantastic series include: #BeerStyleSimple, #HopVarietySimple, #AleBC, Visual Cicerone Syllabus, and #BeersImGladExist. AND she recently locked in 3rd place for "Best Blog" from the North American Guild of Beer Writers.
📸
Can of the Week
Super Session #2 from Lawson's Finest Liquids in Waitsfield, VT. Outside Earl's Beer & Cheese in NYC, featuring friendguy Rob.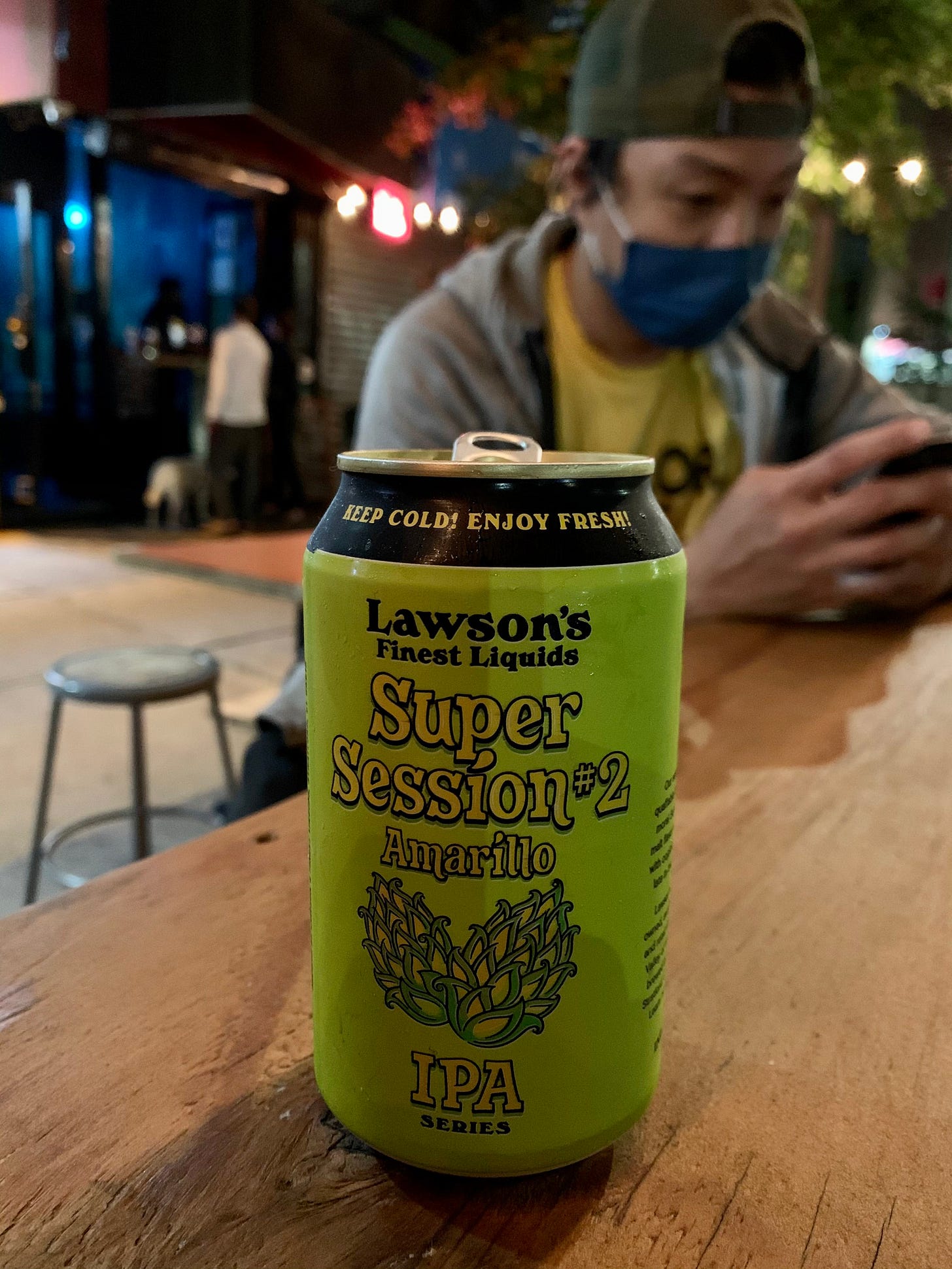 ---
If you have a friend or colleague who would find this interesting or useful, be a pal and share.
– Kurt
---
*Note that Kurt is currently employed by AB InBev, and the views expressed in Early Draught are a reflection of his own personal beliefs and not those of his employer.